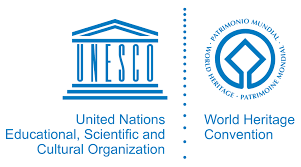 Developed in 1972, the primary Mission of the Convention is to identify and protect the world's natural and cultural heritage considered to be of Outstanding Universal Value.
The Convention sets out the duties of its Parties in identifying potential sites and the role of the Parties in protecting and preserving them. By signing the Convention, each country pledges to conserve not only the World Heritage sites located on its territory, but also protect its National Heritage. The Parties are encouraged to integrate the protection of the cultural and natural heritage into regional planning programmes, set up staff and services at their sites, undertake scientific and technical conservation research and adopt measures which give this heritage a function in the day-to-day life of the community.
The idea of creating an international movement for protecting heritage emerged after World War I. The 1972 Convention concerning the Protection of the World Cultural and Natural Heritage developed from the merging of two separate movements: the first focusing on the preservation of cultural sites, and the other dealing with the conservation of nature.