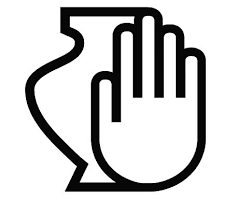 The UNESCO 1970 Convention on the Means of Prohibiting and Preventing the Illicit Import, Export and Transfer of Ownership of Cultural Property is an International Treaty. The Treaty was signed to combat the illegal trade in cultural items on 14 November 1970 and came into effect on 24 April 1972.
Before the 1970 UNESCO Convention, the illegal trade in antique objects and cultural items was prevalent among the trade in drugs and weapons. Therefore, several sovereign States set about to preserve important historical and culturally significant objects. These actions were a prelude to the UNESCO's wide-scale attempt on the manners of preserving cultural objects.
Under the 1970 Convention, cultural property is under protection. Cultural property includes anything of scientific, historical, artistic, and/or religiously significant, as defined by Article I of the Convention.However, every State can define its own cultural property, as long as it is an item of importance and within the categories defined in Article I.
The Convention recommends the enforcement of the protection of cultural property in "three main pillars", each being preventive measures, restitution provisions, and international cooperation. The first pillar, preventive measures, states that those signed to the Treaty are to enforce the security and safety of cultural property, such as taking inventory, exportation certifications, monitoring of trade, and imposition of penal sanctions. The second pillar, restitution provisions, states that each sovereign State is to assist one another in the recuperation of stolen cultural property. The third pillar, international cooperation, is an attempt by the Convention to strengthen international ties between signatories, and provide assistance and cooperation with one another.
Finally, under the Convention, any Party may seek the recovery and assistance of another State for the recovery of stolen or illegally exported cultural property imported into another State party, albeit only after the enforcement of the Convention in both States. However, the import or export of any cultural property is not legitimized, and can still fall under the terms of the Convention.